Dreams Take Flight
Punk Folklore stalwarts The Band of Holy Joy and Scots/ Norwegian  experimentalist musician and sound artist  Bjorn Hatleskog are hosting an online four day exhibition of film and performance at Gallery 46 this week from the 24th to 27th.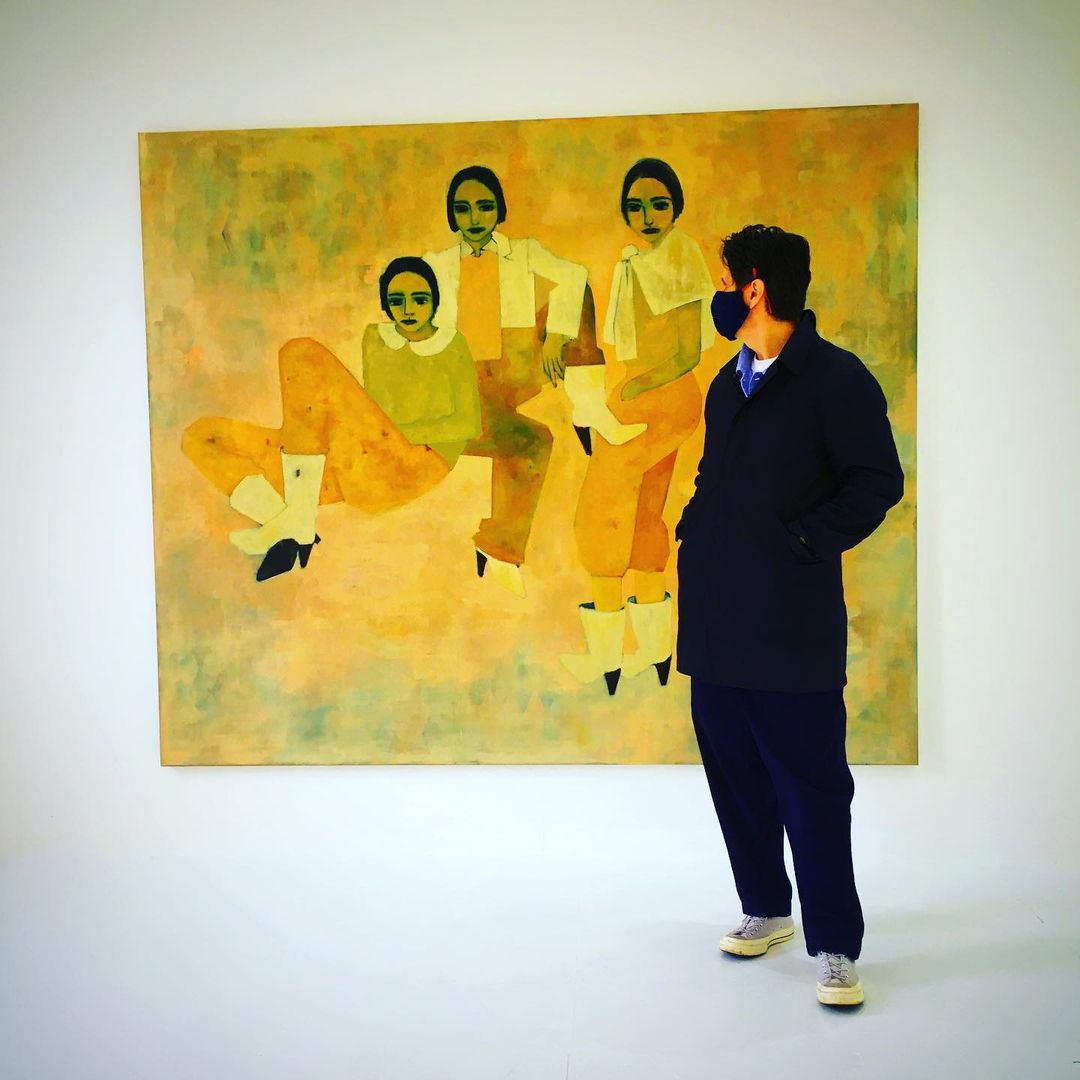 Notes From A Gallery an online exhibition of short film, performance art, live radio and wall art created and transmitted live from Gallery 46 and broadcast on our YouTube channel and though their respective website  websites. 
The short films have been commissioned especially for the band's forthcoming album Dreams Take Flight, a set of 8 songs whose themes are concerned with walls and mask's, constraints and freedoms, lost connections, brutal interventions, crowded isolation, clouded behaviour.
The songs themselves are shot through with personal ghosts and private acts, nagging doubts, fleeting moments of hope, illuminating the tricky art of living with love in these dark precarious times, always hoping to get by through whatever means, of magic music image light.
Inhabiting Gallery 46 for the duration of the exhibition, the artists will create visual and sound works whilst they are there, setting up a radio station, creating visual works, recording sounds, breaching isolation. This exhibition will run nightly from the 24th to 27th of February. They'll also  be showing two new video films a night with a performance that corresponds or is inspired by that evening's films.
 Eight artists have been commissioned  to create a short film each based around a song from our forthcoming album Dreams Take Flight which is released on Tiny Global Productions. Every night at 8pm  two films will be shown with one live performance played via  youtube, There will also be a  broadcast of a radio show from the gallery every day at 2pm. The week will be capped with a live interview on Zoom with Richard Strange at 7pm Saturday before our final broadcast.
The event will

comprise

 of over 20 artists and performers that will  include

 video artists Alexandra Lort Phillips, Jonny Mugwump, Inga Tillere, Gil De Ray, Tam Dean Burn, Bjorn Hatleskog, Fliss Kitson and Jo Joelson. The performance artists are Sukie Smith, Kirsty Allison, David Erdos and Kevin Quigley. There will also be random band happenings throughout. 
THIS IS THE FESTIVAL SCENE – Alexandra Lort Phillips
Alexandra Lort Philips lives in Edinburgh where she is producing theatre and film, she is the cofounder of Yardheads along with fellow artistic director John Paul McGroaty.
TAKE A LEAP INTO THE GREAT UNKNOWN – Jonny Mugwump
Jonny Mugwump, formerly of the Exotic Pylon, oversees The Neon Hospice radio station, is digital editor at large for Repeater Books and comprises one half of Psychological Strategy Board
THAT MAGIC THING – Inga Tillere
Inga Tillere is a Latvian born London based artist working with photography and film. Inga is responsible for all Band of Holy Joy visuals from sleeve to screen to stage.
WHEN LOVE IS NOT ENOUGH – Gil De Ray
Gil De Ray is a musician film maker and one half of the multi-media duo Cold Lips. Originally from Glasgow and now residing in Berlin.
ON SET ROMANCE – Tam Dean Burn
Tam Dean Burn is an actor across many platforms and theatre maker. He has been working extensively with the artist Bill Drummond. 
NOTES FROM A GALLERY – Bjorn Hatesklog
His work explores the nature of feedback loops and, noise and interference. He is a joint curator of the Liminality performance art exhibitions an integral member of Tuatha and runs the record label adaadat
THIS RHYTHM OF LIFE – Fliss Kitson
Fliss Kitson is the drummer and co-ordinator of The Nightingales. She is an illustrator who graduated from Norwich Art School and has continued to express herself with illustration ever since. After seeing the videos Fliss made for The Nightingales, Band of Holy Joy asked her to contribute to this present collection.
Information about the event can be found via
http://bandofholyjoy.co.uk/