Meet me on The Corner
 There's this  film maker based in the North East, who goes by the name of  Rob Kilburn.
A regular looking guy who chooses to  specialise in recording some of the less mainstream aspects of life around Newcastle, Sunderland and the surrounding areas.  Off kilter stuff, men crawling through  dark underground holes , funky punk ad hoc  venues  and strange regional  tales.  We decided to meet up  on  a  corner of   Deviation Street  and gather some information about  Rob's past and  his current projects:
  Hi Rob, exactly what is Tyne And Weird
Rob: Tyne and Weird started a couple of years ago whilst I was at the University of Sunderland and working in a call centre. You could say it started earlier than this with my interest in horror films being translated into local stories, my obsession with movies led me to investigating local stories that seemed beyond belief. 
So where did it all begin then?
 Rob: My first documentary was actually some time before the birth of Tyne and Weird and looked at a zoo in Seaburn, Sunderland which existed in the 70s and initially drew my attention to the tale of a young girl being mauled by a tiger there. From this my interest in local bizarre tales only grew culminating in the page where I would share strange local tales I had found by digging through newspaper archives online. Despite my keen interest in writing these tales up I was passionate about documentary film-making having watched documentaries like Blackfish (2013) and Paradise Lost (1996
You made a film about Foxhunting, I guess that's something you're not a supporter of?
Rob: The process with any of the films I've made is about exploration, I don't necessarily go into these topics with a huge amount of of knowledge. I'm not an expert on hunting or disrupting hunts or anything like that, a lot of the time it's a journey for me going through these things. For example on hunting, I obviously had my own opinions on that before we started the project.
It's not something I support but it was interesting to have a bit of an open mind, to find out what makes someone want to support it. There was some hostility towards us with people basically not wanting to talk. It's quite intense when you hear the hounds going about and there are still a lot of hunts around the country despite it being banned.
You've got a number of documentaries on Youtube and I've been looking at some of these, there's one about raves, one about grafitti, and just now I was looking at one titled 'Sunday For Sammy' which I don't completely get. Who was Sammy?
Rob: Sunday For Sammy is a benefit gig that happens in the North East, musicians get together, they organise a gig and sell tickets, it's to support young musicians and performers, a fund for the creative industries basically. Sammy was an actor, he was friends with Jimmy Nail, Tim Healy, people from Auf Weidersehen Pet and they get a lot of people, there was Johnny Vegas, Trevor Horn, some of the fellas from Lindisfarne, quite a lot of people, it was good to work on that. 
You've also gone into publishing books.
 Rob: I've published one book that came out at the end of last year, I've got a second one in the works. I've been busy working as a producer and round about April this year I had a chance to get it completed, I think it'll get published next year. I work for a production company and I handle some broadcast content and wear a lot of hats doing other things for them, without disclosing too much.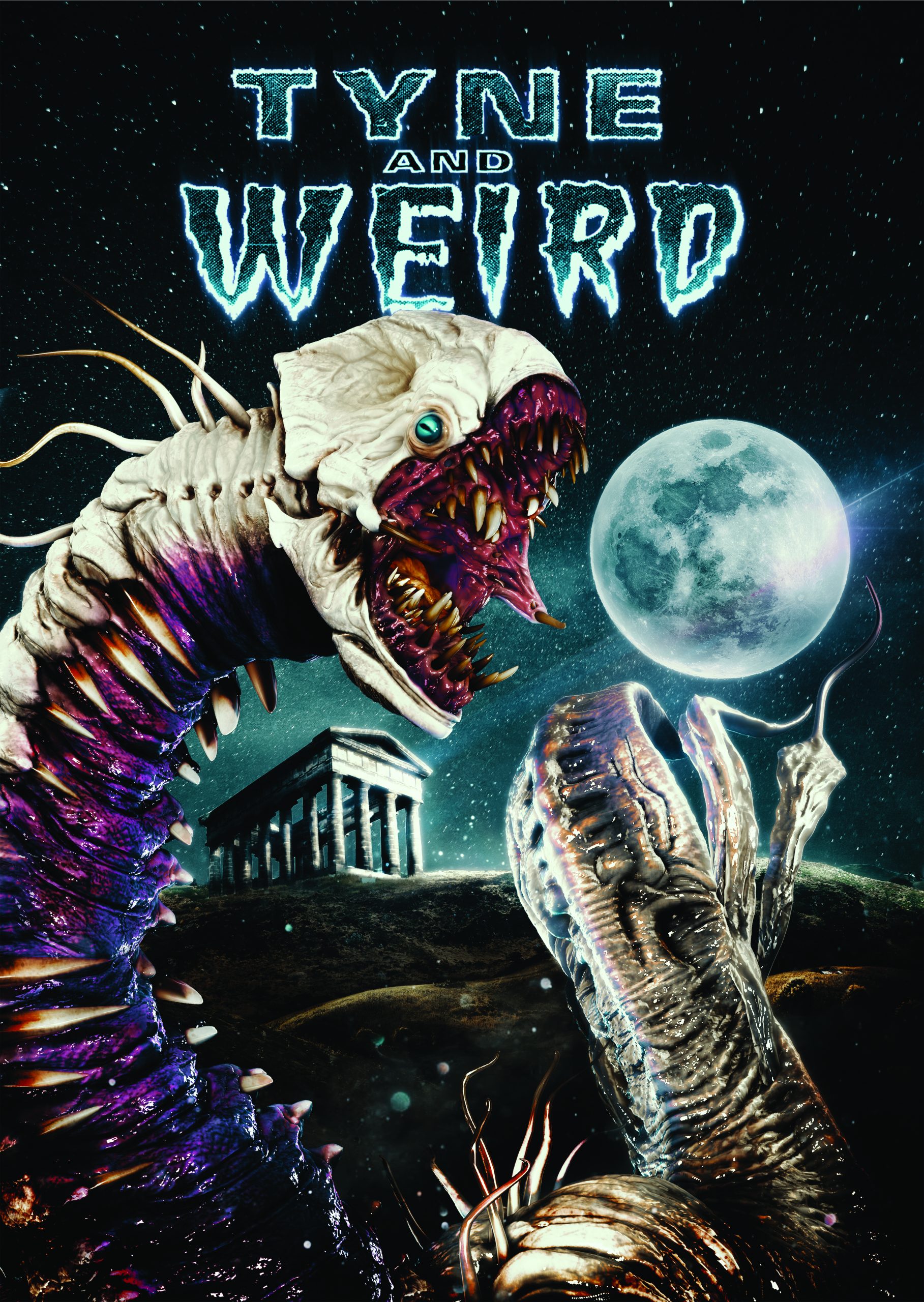 What are you working on just now?
Rob: My latest project, Organised Chaos, looking at punk in the North East of England. I think musically our area has not necessarily received the recognition it has deserved. Being so far away from the South I think we brought something of our own to punk, we had our own scene which was also loved very much outside of the U.K and will be explored in the documentary. We have interviewed the likes of Olga (The Toy Dolls), Frankie Stubbs (Leatherface), Mensi (Angelic Upstarts), and many more, looking at D.I.Y venues such as The Garage, Station and Bunker as well. I think it is fair to say punk has working class roots and documenting working class culture, from the stories we tell to music we create, has always been something I am very keen on.
  I've got a second book in the works, digging even deeper into our eccentric history, and more documentary ideas floating around. You can keep up to date on our social media page or Youtube Channel where we release our documentaries both under the name Tyne and Weird.
Interview by JG
.
You can watch all of Rob's documentaries by following this link:
https://www.youtube.com/c/TyneandWeird