Jennie Matthias, better known as Jennie Bellestar lead vocalist of 1980s band The Bellestars.  For anyone who wasn't around at the time, The Bellestars were a 7-piece all-female band (a rarity then, even more so than now) playing a range of pop and rock.
Their incredibly infectious 1983 hit single Sign of The Times, reached No3 in the charts competing with the likes of Wham! Rap and Beat It.  Written and recorded 4years before Princes same titled studio album, it was a single that was perfectly attuned to the resurgence of a British pop aesthetic, MTV music videos and the style of The Face magazine.
Even before they were signed to a record label, The Bellstars were attracting attention appearing on the cover of Sounds magazine in March 1981.  Subsequently they were courted by the major record labels, the band had other ideas and chose to sign up with Stiff records, home of the likes of Madness, Elvis Costello and The Dammed.
After the chart success of Sign of The Times the band released an album of self-penned tracks and covers. They continued to release a series of pop orientated singles which underscored just how varied their set was.  Eventually The Bellestars disbanded, it was a break from the music world and an opportunity  that  enabled Jennie to sort out her own life, re merging in 1989 when out of the blue The Bellestars  1982 cover of The Dixies Cups classic Iko Iko broke into the American charts, thanks to its appearance in the academy award winning film Rain Man. Jennie has kept busy ever since, we were able to carve out sometime in her packed schedule to ask some questions.
What got you into music?
It was by accident I was hanging out with a friend who wanted some support at a studio in Waterloo, my friend was singing backing vocals on a track called IKO IKO. The producer happened to like my speaking voice and asked If I would sing too – I had never been in a studio before!- he liked what I did and persuaded me  to sing the lead vocal. That night I went back home, played the cassette to my then boyfriend and the following day he  happened  to get a call from his Ex-girlfriend who happened to be a guitarist with THE BODYSNATCHERS – Rhoda  Dakar having left to work with The Specials – and she mentioned that they were looking for a lead singer and so I was asked to go for an audition and I was the one who was picked out of all the hopefuls,  shortly after THE BELLESTARS were born…
Coming into a band after the breakup of The Body Snatchers and then being signed up to stiff records must have been quite a deal. Did the band feel part of that scene?
 It was amazing! We had offers from other labels, but we chose to be with Stiff, they were an independent label with some great artists. Our first gig was at a place called Merrymakers in Slough, later we played at Dingwalls supporting Madness who were also on Stiff. There would be so many musicians going in and out of the offices there, from Madness to Lene Lovich to Ian Dury and  Desmond Dekker and so many others, it was a great time for us .
I understand that you supported the Clash in Paris and Brussels.  Clash gigs could get pretty turbulent, what was it like to play in front of such an audience?
Joe Strummer was so nice to us, the whole band were, just before we went on stage he introduced us and told the audience not to spit on us and so on, otherwise they wouldn't play. I wouldn't take any of that crap myself anyway, but they were so nice to us.
There were several all-female bands that emerged around the same time as The Clash, bands such as The Slits, Delta 5 and The Raincoats. By the 80s the music scene had changed again with new bands such as of Culture Club, Duran Duran and  Wham!. The Bellestars were probably the only all-female band at the time to make it into the charts, was it difficult fronting such a band.
I didn't know anything different, we never felt looked down upon
You also toured America?
That's right, we were with the Stray Cats. We checked into a hotel that the Clash had stayed in, thinking it would be a really cool place to stay at, but when we got there and put out the lights there were hundreds of cockroaches everywhere! It was an experience.
 Eventually the band broke up in 1986 You also had some serious drug issues and moved from the UK for America. A couple of years later Iko Iko becomes a massive hit in both the UK and the USA
I know America of all places! I did however sort myself out and I became a health nut! – I still am. I know, I was with a friend driving down the freeway when I heard iko iko on the radio over a sound trailer for the movie Rain Man starring Dustin Hoffman and Tom Cruise. The 1965 version by the Dixie Cups and was a favourite of Dustin Hoffman's, and it was the Bellestars version that found its way onto the soundtrack
What happened after that?
Back then I was living in Miami and there was this club called Scratch. I was in there one night and Rusty Eagan -the Blitz DJ who kicked off the New Romantic sound and introduced synthpop to the dance floor- was there doing a DJ set. We knew each other and he asked what I was doing there (in America) I said something, and he said people have been looking for you everywhere as the Bellestars version was being played all over the place.  "I'm going over to Hollywood, you've got to come over too" We go over, meet this manager from Paramount Pictures who Rusty knows and  the next thing I'm making a video with Janet Jacksons dancers and it goes onto MTV.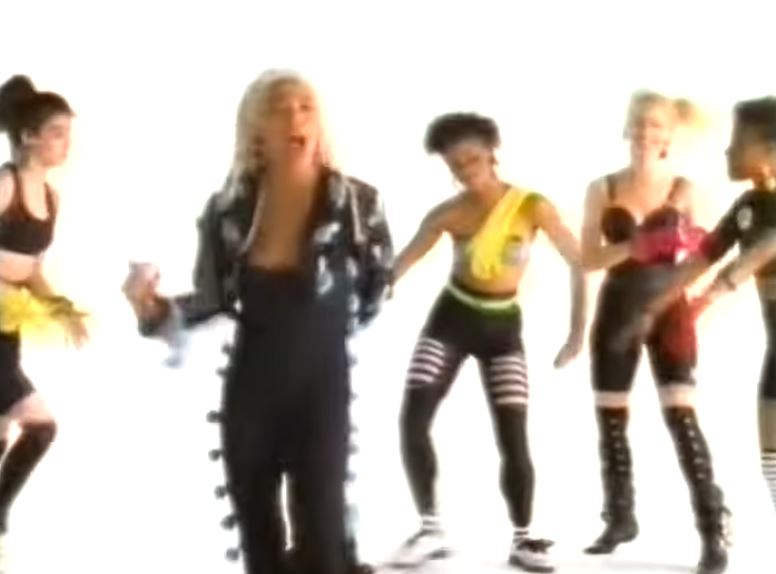 You've also self-published with a book titled Surviving The Storm .
I dictated it whilst on the treadmill ha ha,  then I got some help to put it all together to produce the book . Its a personal journey all about survival and aims to inspire anyone looking to make positive changes in their lives. It's also about how I survived the storm and what I learned to embrace. I had a very traumatic childhood, but I survived it and I wanted to give something back, something that might help others.
Youve also gained a reputation as a poet
I love poetry, writing it and performing it . I used to listen to the poetry of Jim Morrison and  Ive been involved with London based Lyrically Challenged  for some time now .  look out for the spoken word artist Sonny Green..  
You're also working in the community
Yes during Lockdown. I got in touch with my old friend Knox (ex Vibrators) who runs the Rock and Roll Rescue charity shop in Camden. We used the place as a base to feed the homeless. I'm also involved with Project Grow. growing food and providing meals for those at the bottom of the welfare ladder.
Finally  Jennie,  You've always been making music working with the likes of Paul Weller , being part of the Acid House Scene and you're still recording your own material and have  record out now . Can you say something about this and how that come about?
It's called Powers That Be: and it's about the abuse of power by way of greed and exploitation. We recorded it at the legendary On U Studios and it features Doug Wimbish (Living Colour) on bass and Skip 'Little Axe' Macdonald on guitar of Sugarhill Records.  Following that, one day I get a phone call from quickfix records who love the track saying that they have DJs wanting to do remixes.  So The Sub theory did a remix, there's also a frantic Drum and Bass version by  dubtrixx and a remix by  Lee Christian with his own Bristolian take on the track.